Crime statistics
The PROGUN Crime Statistics Project is a public database of violent crime in the Philippines. It aims to provide an independent source for up-to-date crime data which can be used to challenge moves for inappropriate firearms restrictions.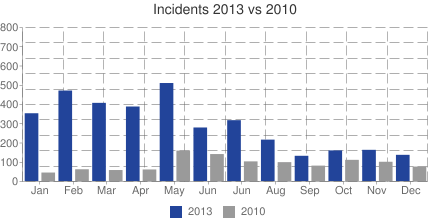 Volunteers needed! Find out how to help now.
For more information about this project, please see the Statistics project FAQ.